Rss

Today's Job of the Day is from Royal 3 Inc.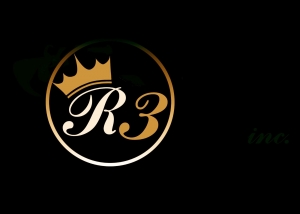 At Royal 3, our drivers are like family. Based in Chicago IL, we are a long-haul shipping solution specializing in full truckloads. At Royal 3, we ensure that orders get to their destination exactly when and how customers want it delivered to them. Come join us and start enjoying the benefits of being a team member today!
Royal 3 Inc. is now hiring CDL A OTR Dry Van Drivers to join our team of drivers in Chicago, IL. Become a part of their driving family!
Compensation and Benefits:
CPM is 0.50 – 0.55 depending on experience
Averaging 2,700-3,300 miles
Inspection Bonuses:

Level 1: $400
Level 2: $300
Level 3: $200

Paid weekly with direct deposit
1099
Spouse program available
Routes & Schedule:
4 weeks road- 7 days home
5 weeks road- 10 days home
6 weeks road- 14 days home
Running mainly Midwest, South, Northeast, occasional West
Occasional reset options available
Generally no touch freight dry van (very rare loading/unloading – will get extra pay)
Options for take truck home after 3 months
Paid tolls
Equipment:
MACK TRUCKS-2016-2020, Freightliners Cascadia-2020, Volvo Trucks 2011-2018
Great Dane trailers -2018-2020
We have our truck repair shop on site, down time for repair very low
Automatic – With sleepers
Governed speed 70
Qualifications:
CDL- Class A
Minimum age 23
Minimum 1-year experience (OTR Experience-not valid CDL 1 year!)
Valid medical
No moving violations in the past 2 years
Professional with a positive attitude and team player
Follows instructions and takes care of equipment
Takes pride in work and the company
Able to pass criminal background check, TSA and Drug and Alcohol tests

Join the Royal 3 Inc. Team
Royal 3 Inc. is now hiring CDL A OTR Dry Van Drivers to join our team in Chicago, IL.
The post Job of the Day: Royal 3 Inc. appeared first on Drive My Way.